Tesla is the biggest competitor in the world of solar panels. All other brands of solar panels are not able to complete Tesla in making the best solar panels and other solar products. Tesla is making the most efficient and durable solar panels for the past few decades. Tesla Company is clear in its offers, installation programs, warranties, costs, and customer satisfaction. Tesla solar panels are based on the most advanced technology due to which solar panels provide the highest output. Solar panels last for decades without losing their efficiency.
Installation:
Tesla has the best installation plans. It has Certified Installer Programs nationwide. It will either install the solar panels itself or hire the nearest or local Certified Installer to install your solar panels. The Certified Installers working with tesla are the best and are well-known in their region.
Design options by Tesla Solar Panels:
Tesla solar panels do not have visible grids and edges do not have wide bezels. All solar panels when installed look like a single big solar panel. The durability of solar panels has no match in the market. By providing solar systems in four common sizes—small (12 panels), medium (24 panels), large (36 panels), and extra-large (48 panels)—Tesla streamlines its design process.
Specifications of Tesla solar panels:
Tesla solar panels are designed for 425 Watts.
The weight of Tesla Solar panels is almost 47.4 pounds
The dimensions include 82.4 inches x 40.9 inches x 1.57 inches (including the frame). The dimensions provide a very beautiful and attractive look to the solar panels.
They can operate in a range of temperatures from 40 to 185 Degrees Fahrenheit.
The frame of solar panels is made up of anodized black aluminum. It is a very strong and lightweight frame.
What does Tesla provide?
Solar Panels:
Tesla provides the best-designed solar panels. If you are looking for solar panels that look beautiful along with being efficient, Tesla will be your priority. They have designed thinner solar panels with no visible grids. They look like a single large solar panel after installation. Tesla has four packages depending on voltage:
4.8 kW
9.6 kW
14.4 kW
19.2 kW
You can calculate the usage of energy in your house or business. Above mentioned packages are fixed. You have to choose the best fit for your needs. The efficiency rating of Tesla solar panels ranges from 19.3% to 20.6% which is a high efficiency as compared to others.
PowerWall (Solar Battery):
PowerWall is a solar battery that stores energy for you. You can use this energy during an outage. Sometimes you will face low energy production due to weather or other factors. The PowerWall by Tesla will provide you with the energy. You can truly understand the efficiency of the battery by the fact that other installers have also started offering PowerWall by Tesla in their solar packages. The market of solar panels has accepted it as the best solar battery for storing solar energy. You will also need the energy at night but solar panels will not work at night. You must have a solar battery storage system for the night if you don't want to use the grid energy. It will be beneficial when the prices of grid energy are increasing. You will not have to buy expensive grid energy if you have invested in PowerWall.
PowerWall can store 14 kilowatt-hours of energy. You can run appliances that require high energy of 240 volts such as dryers and air conditioners, but you will need more batteries. It is a long-lasting battery. But it also depends on your usage. If you avoid using high-voltage appliances, it will last long. It keeps recharging during the daytime and provides energy at night. The batter can last up to 2 days if it is slightly recharged during the daytime.
Dimensions:
PowerWall is 6 inches thick, 2.5 feet wide, and 4 feet height, so you can install it easily anywhere in a suitable place. You can choose to install either outdoors if safe or indoors. You will not face any difficulty in installing the batteries due to their best dimensions.
Warranty of PowerWall:
The battery will maintain at least 70% of its stated capacity after 10 years (or after you've used 37.8-megawatt hours of it), according to the PowerWall warranty. This is the point that makes it highly popular in the solar industry. Other solar panel installers are forced to offer the PowerWall because they cannot provide such type of warranty.
The solar inverter is a necessary hardware part of solar panels. The only function of a solar inverter is to convert the direct current (DC) produced by solar panels to an alternative current (AC). Most home appliances run on alternative current (AC). You cannot use solar energy directly.
Tesla provides the best inverter as other hardware. The key feature of any solar inverter is its efficiency. Tesla has designed and created an inverter that provides 97.5% to 98% efficiency. There is no other inverter in the market yet that can compete with Tesla Solar Inverter in efficiency. Tesla provides 12.5 years warranty on this inverter.
Mobile app for monitoring and adjusting:
When everything is operational, you can keep an eye on it all using the elegant app Tesla provides its customers. You can keep an eye on your energy use and output with the app. You can alter how a PowerWall functions if you have one. You may choose how much charge you want your Powerwall to retain in reserve for power outages, increase that reserve when a storm is approaching, and change the time of day when you draw power from your PowerWall. The app has a 3.8 rating in the App Store and a 4-star rating on Google Play. The features of the solar app from Tesla are widely liked and very helpful. Especially, the features relate to the PowerWall such as its charging and timing for withdrawing energy and increasing reserve for outages are awesome.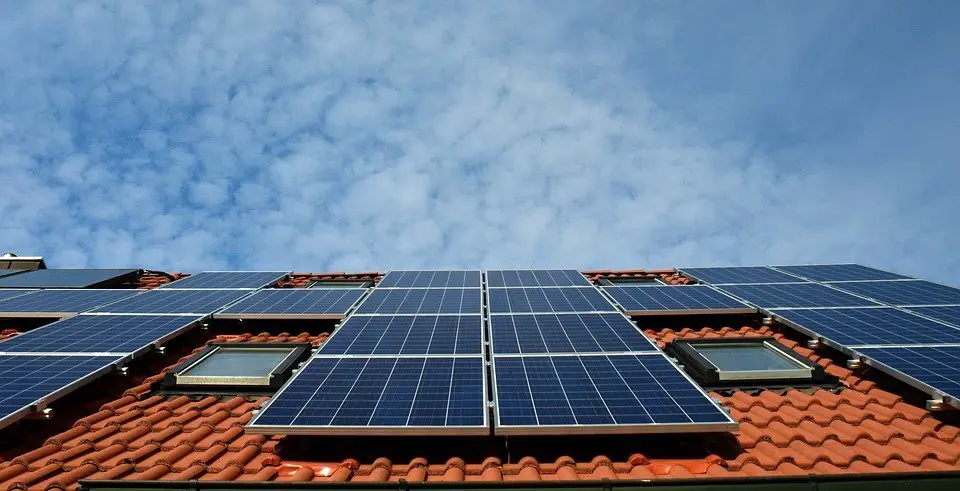 Are Tesla Solar Panels worth it?
The cost of solar panels is mostly measured in dollars per watt when comparing the competitors. Tesla easily beats the competitors when you use the above-mentioned unit to measure either tesla solar panels worth it or not. The recently calculated cost of solar panels in dollars per watt was $3.28 in the United States.
Even with one PowerWall, Tesla's online estimates typically come in considerably below that cost. Tesla's estimations range from $3.18 per watt for the lowest option to $2.18 per watt for the largest option when considering the proposed storage alternatives and the federal tax credit (30% of the cost if you install through 2031). The estimates are $1.49 per watt for each size when the proposed PowerWall batteries are not included.
Although they could not be the final pricing, these costs are far lower than the information currently available for other national providers. The procedure is simply begun with your $100 refundable deposit. You may need to replace your main electrical panel or spend extra to cover the conduit leading to your solar panels. In the recent past, Tesla has also abruptly altered solar panel costs.
Tesla will approach the lowest quotation you get from any solar panel provider. You need to send the quotation and Tesla reservation number through email. They will check the quotation on their parameters and give a positive response as soon as possible. You will have to send the fresh quotation within 14 days. But Tesla offers only PowerWall as storage of solar energy. Your needs may differ from the plan they provide. Other installers can offer PowerWall and any other brand suitable to your needs. In this way, any other brand can be fit for you.
Advantages and disadvantages of Tesla solar panels:
Now we will see the advantages and disadvantages of Tesla solar panels:
Advantages:
Tesla is flexible in its rates. You can send the quotation of other sellers to Tesla with your Tesla reservation number within 14 days, Tesla will match that price. There is no such seller of solar panels. Tesla will match the price on a watt-per-dollar basis.
Tesla Inverter and PowerWall:
The Tesla inverter is one of the most powerful inverters in the market for converting solar energy (Direct Current) into alternative current (AC). It has an efficiency of 97.5% to 98% which is the highest in the market. You will also get the best solar energy storage battery, the PowerWall. The point is other installers in the market are also offering the PowerWall as a storage system in their solar panel systems.
Tesla gives 25 years warranty on solar panels.
Disadvantages:
Tesla offers the fixed four packages. You have to match them with your needs. You cannot change the wattage as per your requirements for energy.
Tesla is limited in a few states. You may not be able to get Tesla services in your state.
Conclusion:
You can simply say that there is no match for Tesla in the solar energy industry. The competitors can be a little more efficient but they cannot beat the performance of Tesla Solar Inverter and Tesla PowerWall in any case. Tesla is best in warranty, hardware strength, and design.
(Visited 18 times, 1 visits today)