Many of New York's residents are making their best efforts to improve the environment and stable their financial conditions. They are striving to live a better life. But many people are not aware of the importance of going solar for achieving all these goals. Solar energy is completely clean from green energy. There are many environmental benefits besides financial benefits. Here are mentioned top 20 reasons to go solar this year. Read the article to get awareness about the benefits of solar energy.
Top 20 Reasons to Go Solar in 2023
Following are given the top 20 reasons to go solar:
Decreased Installation Cost by Tax Credit:
The cost of installing solar is greatly decreased by the federal solar tax credit for 2023. The Inflation Reduction Act, which was approved in August 2022, increased the solar tax credit to 30% of the cost of the system, which can include a battery.
Increasing Electricity Costs:
The price of electricity has grown dramatically and will keep growing. Duke Energy Progress has increased its prices as of December 1, 2022, to $0.129 per kWh (after tax). Energy expenses have increased by 9.3% in comparison to the 4% average growth seen over the previous decades. Even if you don't purchase electricity from Duke Energy, you should anticipate rising energy prices from other utility providers. You may be able to safeguard yourself in the future and effectively minimize the current price increases by installing solar panels.
Solar is the Source of Greater Savings:
Even though the cost savings from going solar vary from project to project, you may anticipate a drop in your power bill and immediate savings of up to 30% to 80% or more on your utility bills. Your potential solar savings may vary depending on factors including the amount of available roof space, the direction of the structure, the roof pitch, the amount of energy used, and plans for your house or company.
Environmental-Friendly Source of Energy:
There are countless environmental benefits of solar energy. Your house or place of business can use the energy produced by solar panels. Carbon emissions are decreased and the requirement for fossil fuels is decreased. It will lead to a clean and pure habitat to live in.
Your utility provider's charges for the power you buy will go up in price. You may start saving money from day one and see a return on investment in 5–12 years, depending on how your solar project is planned and financed. Many wise home and business owners, including many clients of Cape Fear Solar Systems who are Financial Advisers by profession, chose solar energy as a reliable investment choice.
With solar, you pay yourself:
Many solar consumers are simply substituting a solar loan for a utility payment due to the appealing financing choices that are offered. For instance, if you have solar panels and your monthly loan payment is $100 and your monthly power bill is $150, you are effectively paying yourself each month rather than the electric company! Some solar clients even start with a positive cash flow.
Solar increases home value:
Although we don't advise adding solar panels for this reason alone, several studies have proven that solar homes are more valuable and sell even more quickly than conventional homes. According to a survey published by Zillow in 2019, homes with photovoltaic solar panels sold for 4.1% more than comparable properties without solar panels.
Solar panel costs have decreased. Solar energy now costs 29% less than it did over ten years ago. Solar is easily attainable for the majority of house and business owners thanks to a wide range of inexpensive credit alternatives, including zero-down solar loans and other financing options. Hence, this is the best time to go solar. All the financial benefits are very appealing.
Improvements in Solar Technology:
Solar technology has gained the maximum advancement in the past few years. All the features such as product warranty, efficiency, performance warranty, solar inverters, solar batteries, etc. are in the most advanced form now. There are very few possibilities for extra improvements, however, the researchers are still researching.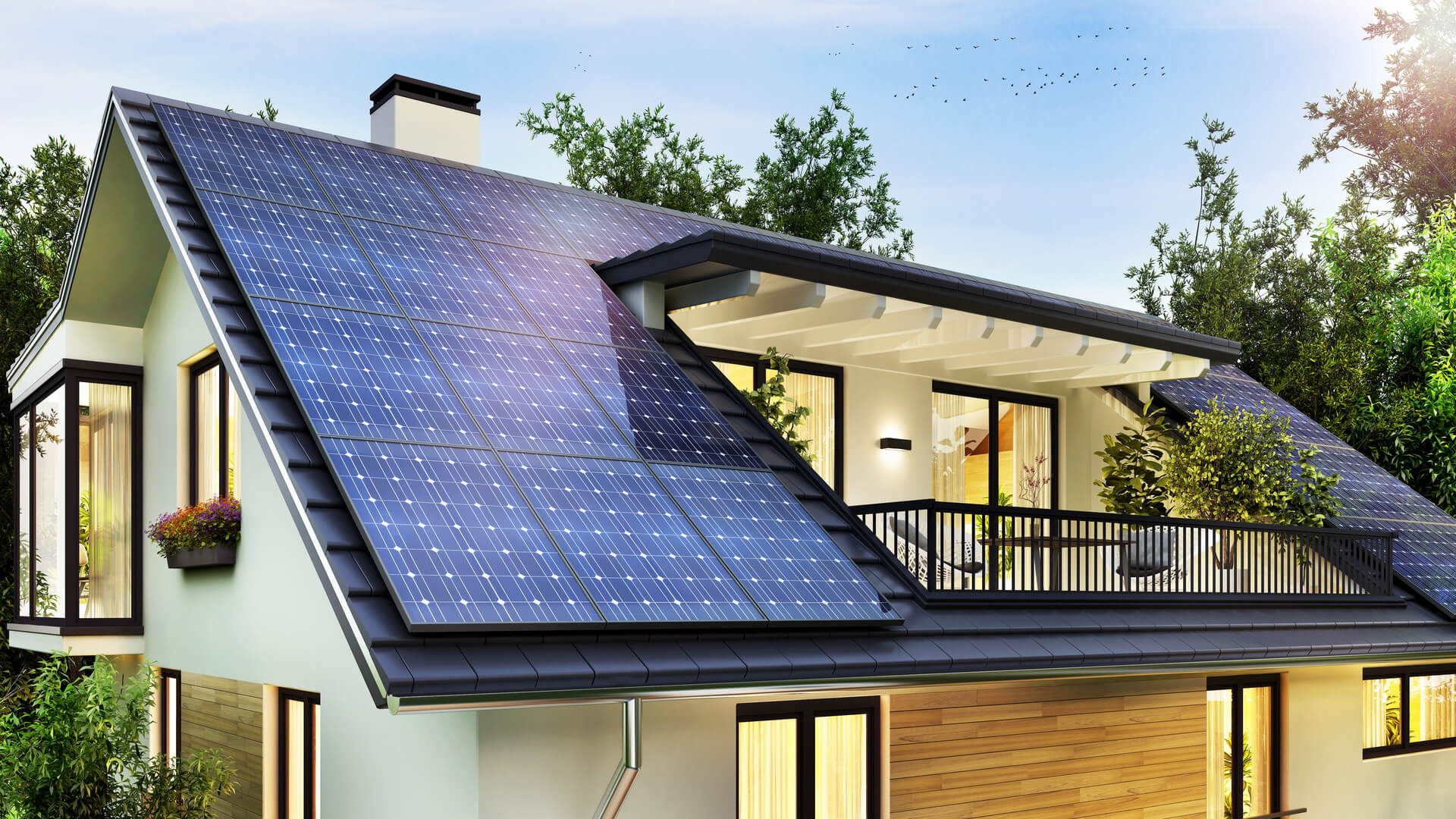 Battery Storage:
Your house or place of business is safeguarded from power disruptions by battery storage alternatives. Let's face it, due to storms, grid overloads, and utility equipment failures, we have all been without electricity in our region. Even if the grid goes down, you can keep the lights on when solar is combined with a battery. You have the option of backing up either your complete house or place of business, or simply the necessities (such as lighting, fans, and the freezer).
Charge Cars at Home:
On your roof, you may have a fuel station! If you drive an electric car, you may install solar panels and charge them with green energy. By using the sun, you are now saving money in addition to not having to pay for gas! A range of home and commercial electric car charging solutions are provided by many solar companies. Charging your electric cars at home provides ease and free fuel to travel.
Net-Zero Home:
You can have a home that is net zero using solar panels. A net-zero house just utilizes the energy it requires. In general, new homes have excellent insulation and energy-saving fixtures. Becoming the owner of a net-zero house is extremely feasible with the installation of solar panels and battery storage. Learn more about Wilmington's first net-zero house by clicking here.
Lowest Maintenance Required:
Solar panel maintenance is little to nonexistent. Solar systems that have been properly planned and installed don't need routine maintenance. The panels are usually kept clean by our frequent rains, but during the peak pollen season, it never hurts to give them a nice hose-down. You can install and leave them over for a long time. They are easy to clean and easy to maintain. That means you will not pay extra costs to clean and maintain the solar system.
Solar Mortgage Options:
Use the solar mortgage choices. An energy-efficient mortgage, commonly referred to as a green mortgage, is a type of financial instrument that enables you to finance and fully pay for energy-efficient upgrades on a favorable basis. To put it simply, these grants are intended to assist you in financing eco-friendly home improvements. These remodeling initiatives may include solar and insulation.
Be an early adopter of technology:
Although being a technology that has been around for a very long time, solar is still seen as being relatively new. At Cape Fear Solar, we like to think of solar power as the new microwave; although a few decades ago, a microwave wasn't a common device in every household, it's now uncommon to visit a house without one. Similar to the microwave, solar energy consumption is expanding quickly. Some localities even require solar power for newly built residences. If you're a tech early adopter, you've undoubtedly already considered going solar.
Easy Monitoring:
Customers that choose solar power can choose to have monitoring installed, which enables them to observe how much electricity is generated and used. Many solar customers relish this challenge, even if it frequently entails doing laundry when the sun is out and shutting off superfluous appliances. You can decide when to use heavy appliances and when not to use them. In this way, you can improve the usage of energy to enhance savings.
Protect your roof:
Solar panels protect your roof from the weather and, in many cases, increase its lifespan. Nonetheless, we advise house and business owners to replace or repair the roof if it has fewer than 7 years of useful life left before investing in solar panels. Once you have a new roof and solar panels installed on it, your roof will go longer than its original life due to the protection offered by the solar panels.
Unlimited post-installation support:
The post-installation customer support by the installation companies is the best feature of solar energy. These companies also provide warranties besides the warranties provided by the solar panel manufacturers. In this way, you will be protected from any type of possible loss.
Accurate energy forecast.:
To show you exactly what a solar design is likely to perform for your particular scenario, solar energy professionals may do energy predictions. The positioning of the panels, the anticipated energy production, the cost savings, and the payback period will all be visible in a three-dimensional model of your home. You can determine if solar energy is ideal for your house or place of business by being educated.
The installation companies provide pressure-free consultancy. You can consult any of the installers and go to another if you are not satisfied. You can choose any of the many and no one will force you to work with a specific company.
Conclusion:
There are many more reasons to go solar besides the above-mentioned 20. Solar energy is the need of the order because our world now needs the protective steps of a human. It demands the usage of clean energy resources to lessen pollution. We must think about our earth's protection. Go solar and protect the earth.
(Visited 5 times, 1 visits today)